Collapsible, double-walled, leakproof good for both hot & cold beverage - the only reusable cup you'll ever need.
Pre-order
Born out of passion for sustainability & a love for coffee
We strongly believe that in order to live a more sustainable lifestyle, we need solutions that are sustainable to our fast-paced lifestyle. Being eco-friendly 
should't have to be a compromise or a burden.
- Vandita Joshi, Founder
the only reusable cup you'll ever need
Double-wall stainless steel

Insulated with double-walled steel and good for both hot & cold beverages
twist lock & sealed tiers

Tier Locked and Sealed Segments prevent any abrupt collapsing or unwanted spills
ZYLCH folds down to 2.1 inches and later expands into a 15 oz leakproof premium-grade cup
ZYLCH's thermo-insulating heat sleeve doubles as a carrying case making transport a breeze!
Pre-order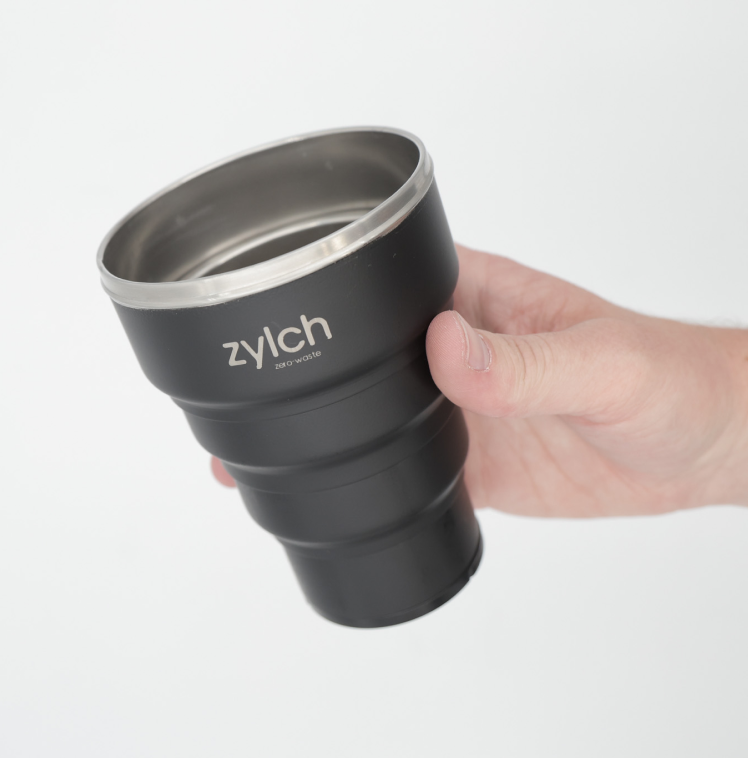 Being made of s/s it will last, its a designer master piece, and good for the environment.
It's brilliant will slip in a pocket or a bag always there when you want it 😍😍
This is a great idea. It is so compact and looks easy to store.
Zero-Waste simplified
It's no secret that disposable cups are an environment's disaster. We are drowning in disposable waste, with about 500 billion cups used annually. Sadly, only about 1% are being recycled, with the rest ending up in landfills and 
our ocean.
Learn More
View all